NEWS


WE'VE MOVED UP IN THE WORLD
GRID/3 International recently moved its offices from the 10th to the 18th floor at 555 Eighth Avenue.
Prior to Hurricane Sandy slamming into New York, one of our windows was blown open and refused to close. Luckily, our walk into the office on the Monday morning of the storm, uncovered the risk. If we hadn't visited that day, all our renovations would have been waterlogged and lost.
We are still continuing the Feng Sui consultation and implementation, from Gabrielle Levin, a Feng Sui master who visited our offices in November. This undoubtedly was a factor in saving our office. With a superb super and quick repairs to the window, all was saved. Thank you Gabrielle, Feng Sui and our building's super!
Do come and visit. Our new office is light filled and peaceful.
…………………………………………………………………………………………
GRID/3 was honoured with a First Place in Retail Lighting for Con-Tec's 2010 lighting competition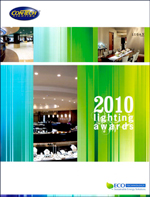 We are constantly challenging the status quo. We create jewelry stores that are beautifully designed, simple to operate and customer friendly. The stores we design are well lit – they highlight the jewelry and save our clients money because they are energy efficient. GRID/3 designs great projects.
Mark Yelton of Yelton Fine Jewelry in West Chester, Ohio entrusted us with the design, inside and out, of the 7500 square foot building he purchased, which was originally a restaurant. As part of our design, we specified Con-Tec lighting – reasonably priced, handsome lighting that uses energy efficient lamps.
Good move – this won Yelton Fine Jewelry and GRID/3 International, Inc. the "Best of Show" in the Retail Design division of Con-Tech's annual lighting competition.
…………………………………………………………………………………………
RECENT NEWS
April 19 – 21, 2009
The Instore Show
GRID/3 has been chosen to design The Instore Store at The Instore Show, April 19 – 21, 2009. The store is located in the heart of the show at The Navy Pier, Festival Halls A and B in Chicago, Illinois. It is located on a 30 by 60 foot space, which is 1/6 of a football field. Come to see state-of-the-art showcase designs; lighting that is the secret ingredient of jewelry store design; window and in-case displays to grab your customers' attention and to smell a custom designed Instore scent.
…………………………………………………………………………………………
August 3rd – August 5th
IJO meeting in Philadelphia

Ruth Mellergaard offers free 30-minute consultations with IJO members at the next IJO meeting in Philadelphia, Sunday afternoon August 3 through Tuesday August 5th.

Please book through the IJO Head Office:
T. 203.846.4215 / F.203.846-8571 / ijo@ijo.com
…………………………………………………………………………………………
Tuesday, July 29th, 2008
2:45 - 3:45 PM

Ruth Mellergaard is giving a seminar at the New York JA Show.

How Green is My Jewelry Store?
Making Your Store Better for the Environment AND a Better Environment
With regard to sustainability's goal to measure success as a balance of the triple bottom line - people, planet and profit - what can you do to make your existing store more "green"? By studying a number of factors and implementing new strategies, you can be well on the road to a greener tomorrow.
…………………………………………………………………………………………
May 30 – June 3rd
JCK Las Vegas Show

How quickly time flies. The JCK Las Vegas Show is over. It was great meeting new clients, seeing existing ones and catching up with friends.
[download postcard]
…………………………………………………………………………………………